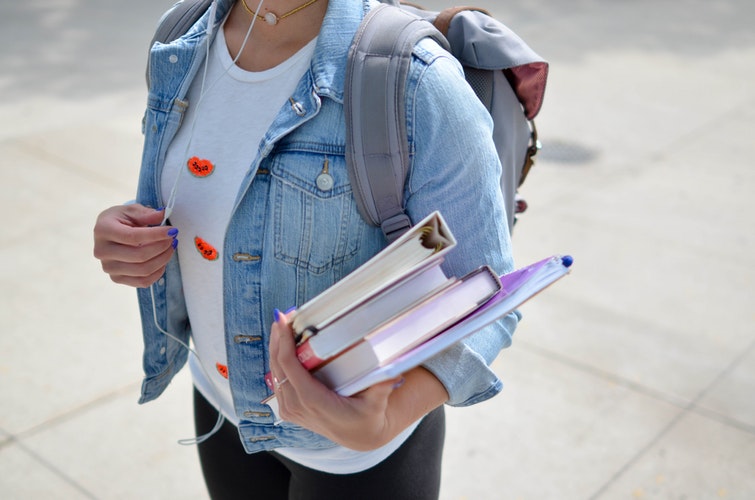 Whether you're new to the college scene or not, Seattle is a pretty large city where students may need to adjust themselves from time to time. The best part about it is that there's plenty of hangouts, hacks, and events to help get you through the transitioning stage. The Nolan created the following Student Guide to Seattle to help you get in touch with the city culture and learn how to get the most out of your college experience.
Quick Recap on Seattle
Seattle, Washington covers just over 80 sq. miles and is home to a large number of Colleges and Universities including:
Most colleges are located near I-5, making the city pretty accessible. It doesn't matter if you have your own vehicle or use public transportation to get around, you'll love the city scene.
Seattle is also a great spot to live in case you're a nature enthusiast. Emerald City is closely located to some of the most beautiful attractions like the Olympic Mountains, Mount Rainier, and the San Juan Islands.

School Traditions Across Seattle
Whether you attend UW, Seattle University, or any other college in the city, you're going to want to join in on some of the college traditions. Here are some Seattle traditions our college community is used to experiencing:
Cherry Trees at The University of Washington
Every year towards the end of February and beginning of March, the gorgeous Cherry Trees at The University of Washington campus. Visitors from all over the globe make their way into the campus to witness mother nature welcome spring in style.
College Football in Seattle
There's nothing like cheering on the Huskies on a chilly fall night at the Husky Stadium. Don't miss out on your chance to join thousands of other fans cheering on The University of Washington. Even if you don't attend the school, it's something you'll want to experience at least once.
Homecoming
Get ready for all the class reunions, athletic events, and special events, every college, and university in Seattle puts a large amount of emphasis on this tradition. You'll love meeting new people and get a much better feel of the college culture.

Must-Visit Attractions and Activities
Head over to the Seattle Waterfront whenever you're looking for something to take your mind off of studying. This popular attraction is known to have some of the best seafood restaurants, souvenirs, and scenic views of the city. The Waterfront is a popular spot to walk around on the weekends and enjoy some of the boardwalk's Seattle Great Wheel.
400 Broad St, Seattle, WA 98109
You can't graduate from college before checking out the iconic Space Needle. The Space Needle and Seattle Center features the International Fountain, a piece of the Berlin Wall, and hosts plenty of special events throughout the year. Not to mention the great view of the city if you manage to make it all the way to the top.
There's absolutely no way you'll miss the U-District if you're a college student in the greater Seattle area. The U-District is home to the largest University in Seattle, the University of Washington. From cheap meals to college football games, you'll end up at the U-District someway or another.
This lively neighborhood buzzes with some of the city's hippest restaurants, bars, and boutiques. With rainbowed colored streets, Capitol Hill is a thrilling neighborhood that is recognized as Seattle's unofficial LGBTQ community home.
Don't forget that Seattle is more than just a college town. The artistic scene in Seattle is a complete reflection of the creative community. You can find different forms of art performances around Emerald City including theatre acts, musical concerts, dances, museums, and more. What inspires us? Nobody knows.
Try heading to a Seattle Seahawks game if you're ever in some mood for some live entertainment. The Seattleites always show up and show out in style with large tailgates, blue and silver jerseys, and a lot of passion. The only thing that's left for you to do is to show up and join the comotion.
Another one of Seattle's favorite sports teams is the Mariners. The city has been extremely supportive of our home team since it was established back in 1977. Besides, you can catch a game for a fairly affordable price most of the time.
Enjoy the Water During the Summer Time
Contrast to all beliefs, Seattle is still a great place to have some summer time fun. Many local college students go out the shores of Seattle to cool off or catch a nice summer tan before the Fall semester.
Enjoy the Scenic Heights
How about a quick trip beyond the city limits in search of a real outdoor adventure? There's too much green scenery for you not to enjoy it. Listen to your curiosity and explore the nature-filled mecca. Find out why locals and visitors love the urban natural areas of Seattle.

Places to Eat
Next, on our Student Guide to Seattle are some of the best places to eat as an undergrad. Here are some of the best pocket-friendly grub spots every student in Seattle loves:
13721 Lake City Way NE, Seattle, WA 98125
Cheap Middle Eastern flatbreads cooked to perfection in a firewood oven.
6416 15th Ave NW, Seattle, WA, 98107
El Camión is a classic Mexican grub spot where you can find the city's most popular tacos. Not only that, but it's also popular for its all-day breakfast items.
4225 Fremont Ave N, Seattle, WA 98103
How about picking up a popular Caribbean sandwich on the go? This noteworthy restaurant is known for making some of the most delicious sandwiches you can find.
1222 E Pine St, Seattle, WA 98122
Ramen Danbo cooks up some savory ramen that you won't forget. The secret is all in the broth and fresh ingredients used to prepare each dish.
2260 1st Ave S, Seattle, WA 98134
Everyone has their favorite barbecue place and we certainly have ours. Pecos Pit BBQ serves up some affordably delicious barbecue every college student in Seattle loves.

Best Places to Study in Seattle
We couldn't finish our Students Guide to Seattle without sharing some great spots to study off-campus. There comes a time in which every college student gets bored with their study spot. Here are some of the best places where you can grab some coffee and enjoy a peaceful study environment:
With a Starbucks around almost every corner, there's no wonder why it's a great option to get some work done. These coffee bars offer free Wi-Fi and for the most part, have a peaceful environment. Just make sure to avoid heavy traffic times during lunch and early mornings if you're looking for a quiet place to read.
711 3rd Ave #311, Seattle, WA 98104
A trendy little coffee bar where you can enjoy the fresh smell of coffee and a book. Pegasus Coffee Bar also has some comfortable seats that will have you feeling at home.
Zoka Coffee is also a great spot to hit up when you're looking for a study spot before finals week. This popular chain in Seattle serves some great Americano that will wake you right up.
5828 Roosevelt Way NE, Seattle, WA 98105
This colorful cafe is an excellent place to visit with your study group. A big plus about this spot is the boardgames that are available in case you need a break from the hard work.