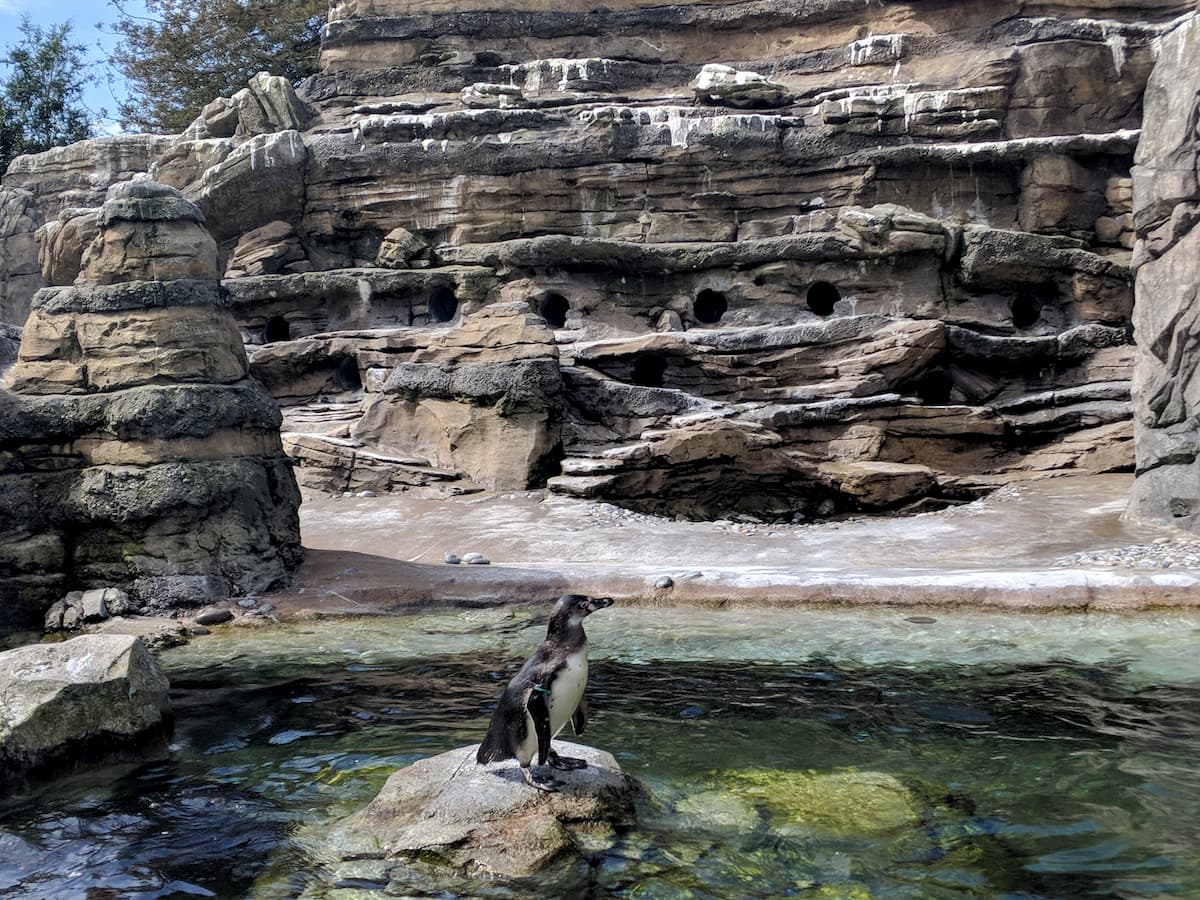 The city of Seattle offers an amazing array of some of the best outdoor activities with lots of family-friendly things to do. Seattle's lush green forests and inviting cool fresh weather makes it the perfect city to explore nature. Whether you're looking to just take a stroll through the park or looking for an amazing hiking adventure, Seattle will have something for you! We at The Nolan wanted to make it simple for you to find the best outdoor experiences in Seattle, so we compiled this incredible list of the top 10 outdoor activities in Seattle.
If you're looking to check out some of our furry friends from the animal kingdom, then you must check out Woodland Park Zoo. Woodland Park Zoo offers a wide array of exhibits to check out with over 1,100 animals and 300 different species to see. Woodland Park Zoo is conveniently located right in downtown Seattle which makes it simple to get to. This zoo is a great place to take some friends and family to have some outdoor fun! 
If you're looking to go on a hiking adventure, then you must check out Mount Si. Mount Si is a popular hiking trail located just 45 minutes from Seattle. The hiking trail will take you over 3,100 feet in under 4 miles. This trail can be very challenging for some people, so make sure to bring plenty of water and snacks for the hike. Grab a few friends and family who love to hike and take them to Mount Si!
Steven Pass is a ski resort located 2 hours north of Seattle on the Cascade Mountains. During the winter season, the resort fills with snowboarders and skiers from all over the country. The resort also offers a night experience where you can ski or snowboard until 10 p.m. This resort is definitely well worth the drive to check out, so grab a few friends and go ski at Steven Pass!
!-5 Colonnade is the first-ever urban mountain bike park. The mountain bike park is located in downtown Seattle and offers a wide variety of different challenging mountain bike paths. If you like to ride mountain bikes, then this place has to be on your must-visit list while you're in Seattle!
At 534 acres Discovery Park is the city of Seattle's largest park. This park offers a wide variety of awesome activities to do like bike riding, swimming, hiking, a playground for the kids, and more! This is a great park to check out for some outdoor fun!
If you're looking for an awesome kayaking experience in the beautiful lakes of Seattle, then check out Agua Verde Paddle Club. The Paddle Club offers tours around Lake Union and Portage Bay with their friendly and knowledgeable staff. The club offers reasonable rates and many different tour experiences, so grab a couple of friends and go get your kayak on!
Fly high in the sky in a luxury hot air balloon ride with Seattle Ballooning! Seattle Ballooning will take you up close to Mt. Rainier for an incredible view, you'll then soar over Seattle's lakes, rivers, and farmland for some stunning views! So, grab some friends and go check out this amazing experience!
Go for a swim in Seattle's largest freshwater bathing beach at Mathews Beach Park! Mathews Beach Park is a great spot to go for a swim and enjoy the cool Seattle weather. The park also offers picnic reservation spots to enjoy a picnic with the family or even a date! This park makes a perfect place to spend the day with family or friends.
If you're looking for an amazing yet very challenging adventure, then you need to check out Mount Rainier! Mount Rainier is an active volcano that ascends over 14,000 feet high and is located a little under 2 hours from Seattle. This amazing mountain is a must-visit as it's one of Seattle's and Washington state's main attractions.
Let's Go Sailing is a cruise agency in Seattle that offers an amazing sailing experience on their high-performance racing yachts! While on this yacht you'll be able to get a hands-on sailing experience, or you can sit back relax and enjoy a meal while the highly experienced crew takes you on a tour around the San Juan Islands. This is an amazing outdoor experience you won't want to miss out on!
Be sure to check out our other great blogs here!